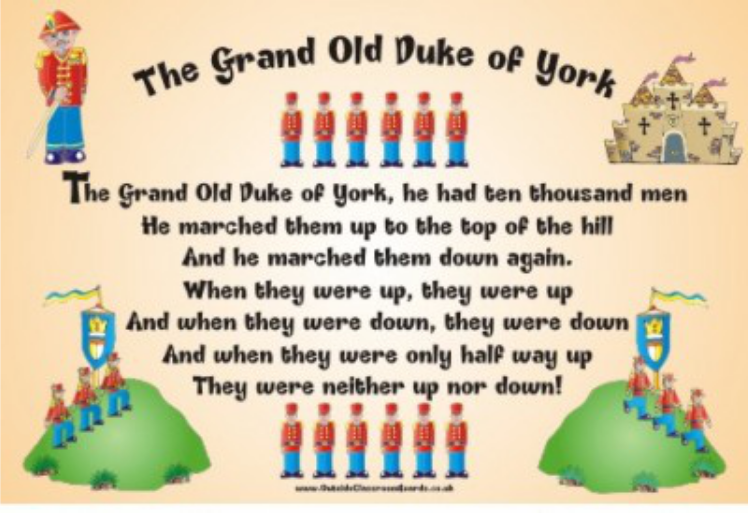 This week one of the challenges is to sing the nursery rhyme, 'The Grand Old Duke of York'.
Whilst singing the song you can do the actions by moving your body up and down and marching around.
Don't forget to invite your Mum, Dad, brothers and sisters to sing with you.
Also, you can sing along to 'The Grand Old Duke of York' with Mr Tumble. Click here to watch the video.

To find out more about the other challenges this week click on our poster below.
Nursery Children's Home Learning Challenges 08/06/20

We hope you are all well and safe.
See you soon.
Mrs Lloyd and Mrs Welbourne
.